BOOK
The Gaslight Effect Recovery Guide                    -Dr. Robin Stern
This informative guided journal helps victims of gaslighting understand the dynamics of challenging and unhealthy relationships—and how to leave one—from the author of The Gaslight Effect.
In 2007, Dr. Robin Stern coined the phrase "gaslight effect" to explain the long-term effects of repeated gaslighting: an insidious and sometimes covert form of emotional abuse in which a gaslighter undermines and controls another person by deflecting, twisting, and denying their reality. Gaslighting can happen in a romantic relationship, between family members, or at work—but in every case, it leaves you constantly second-guessing yourself, unable to make simple decisions, and destabilized from the constant reality shifts.
The Gaslight Effect Recovery Guide is a tool for personal exploration that will help you identify if you are part of a pattern of emotional abuse and pull yourself out of that dynamic with a few crucial mindset shifts. Through prompts, checklists, quizzes, and guided reflective questions, you will explore past and present relationships, gain the confidence to leave an abusive partner or set boundaries in an unavoidable situation, and heal after gaslighting.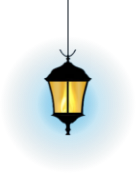 ABOUT
The Gaslight Effect Recovery Guide Is An Interactive Workbook That Will Help You:
Name the Gaslight Effect and identify abuse in any relationship.
Heal a relationship or free yourself from a gaslighting dynamic.
Learn what makes you vulnerable to gaslighting.
Deepen your self-awareness and self-compassion.
Expand your capacity to trust yourself and reach out to others for support.
And much more!
TESTIMONIALS
Reviews For The Gaslight Effect Recovery Guide
Compassionate And Honest In Equal Parts, The Gaslight Effect Is Like A Sturdy, Truth-Telling Friend In Difficult Times. Dr. Robin Stern Will Show You You're Not Alone In Your Toxic Relationship, And She'll Also Help You Identify Your Role And How To Change–And Be A Stronger, Wiser Person As A Result
Bestselling Author Of Odd Girl Out
The Gaslight Effect Is An Essential Survival Tool. In A Clear, Comforting, And Sophisticated Voice, Therapist Robin Stern Takes Her Psychologically Abused Readers On A Step-By-Step Journey That Will Help Them Take Control Of Their Lives And Their Destinies.
Author Of Woman's Inhumanity To Woman